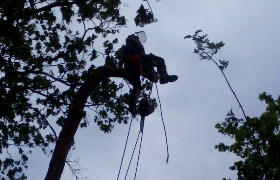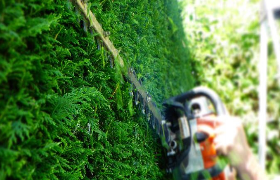 Hedge Cutting
Hedges, if not maintained, can grow out of control. We carry out;
- Routine maintenance trimming
- Height reductions
- Heavy cut backs for overgrown hedges
- Hedge removals
- Clearance from front of CCTV cameras to regain an unobstructed view
Tree Felling
Before felling a tree, there is a lot to take into consideration, some of which can include buildings and obstructions. We use different methods of felling trees to cater for specific circumstances, including;
- Clear felling
- Section felling
- Dismantling
Tree Surgery
Tree surgery is a dangerous task. It involves the use of hazardous tools and equipment at height, and should generally only be carried out by qualified and trained professionals. We offer a wide range of tree services tailored to suit your needs, including;
- Crown reductions, pruning, lifting and thinning
- Dead, dangerous and diseased trees or branches
- Height reductions
- Pollarding
- Storm-damaged trees
- Section dismantling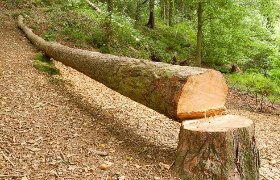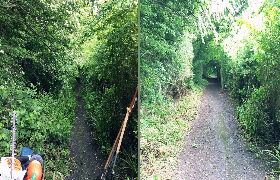 Site Clearance
From the clearance of over-grown gardens required for landscaping to the clearance of commercial sites ready for building work - we have the ability and equipment to clear the site quickly and efficiently for you.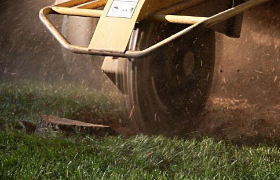 Stump Grinding
We have a number of specialist machines available to remove stumps, including for those with restricted access. The best and most economical time to remove a stump is after a tree has been felled, which prevents the stump being able to produce new growth eliminating the possibility of disease and fungal problems or the stump becoming a potential trip hazard in the future.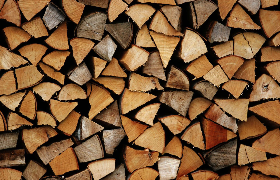 Logs
We deliver high quality, dried and split logs to you, to heat your home during the cold winter months, or for a fire pit in your garden. Contact us today to discuss your requirements and prices.
Welcome to SDS Tree Services.
At SDS Tree Services, we are committed to providing a high quality service, with staff that are knowledgeable and passionate about tree work. We are an Essex based company, who cover Essex and London. We are fully insured and all of our staff are qualified and experienced in the industry. Contact us today for a free and competitive quote.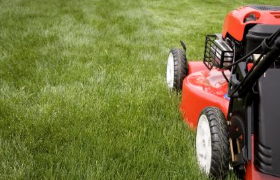 Ground Maintenance
We offer complete ground maintenance services, including;
- Maintenance tree care
- Lawn mowing
- General maintenance
- Weed spraying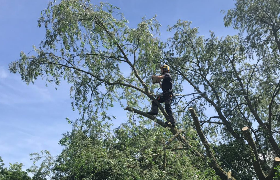 Emergency Tree Surgery
We are also able to deal with dangerous storm-damaged and wind-blown trees;
- 24/7 call out
- Fallen trees clearance
- Dangerous trees made safe
- Hanging branches removed